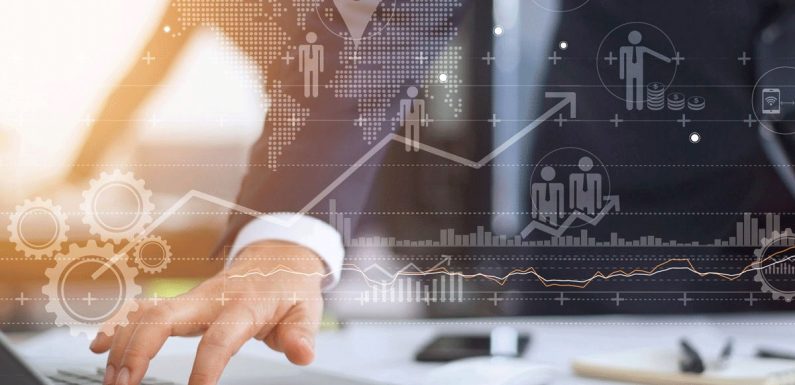 The insurance market these days has become modern and with it being modern there are many challenges that it faces. For instance, growing customer demands, changes in the environment, the pressure of competitiveness, and much more, and these all need efficaciousness that is possible with the help of modern tools. One of the major reasons why the IT system supports the work of salespeople and insurance agents is because that they want that, customer services should be of the highest quality. Apart from that, for all that to happen the insurance broker must use good insurance broker software.
Advantages of Software
There are many benefits of insurance broker software. Insurance software offers many different kinds of tools that help them to manage their day-to-day operations smoothly. It helps the insurance brokers in saving their time. It is because every insurance company deals with complex tasks like processing the claims, renewal of the policy of the customer, and much more. Plus, they also have to manage the teams and the customers which is a very complex thing. Therefore, you should always choose to use insurance broker software as this can help in solving many complex issues and works that are there in the insurance industry.
Insurance Brokers
BiPRO Schnittstelle (interface) is also one of the best ones in the area of insurance software. In the BIPRO interface, the insurance companies and service providers and partners have aligned together to optimize the cross-company business process. Insurance companies should be able to manage the ever-changing needs and demands of the consumers. There are various types of insurance broker software. The first and the foremost kind of insurance broker software that you can have for your office is document management software. Before I tell you about this, one of the best software that you can ever buy is the Salia software.
Document Management Software
Insurance companies should have document management software & BiPRO Schnittstelle so that they can store their important documents and organize them. Some of the pivotal documents comprise contracts, policy applications, policyholder agreements, customers proof records, etc. Apart from that, the other areas that provide the functionality of the same are the ERP, CRM, and another internal system. But, it would be in their best interest if they use document management software because it has a secure storage provision. The software is a cloud-based software management system, so everything is stored in the cloud. 
CRM Software
Apart from that, you can access this software only online. Plus, some other type of software that you can have, as an insurance broker is the CRM software. CRM is also known as customer relationship management software. It is one of the most useful solutions that insurance brokers can ever get. One of the best things that, you will know about this management software is that it connects the team's members, agents, distribution channel partners, field sales, etc. to one single platform or unified portal. CRM is a step forward than the insurance lead management system that handles the leads.
The help of CRM software mostly assists the insurance brokers and other people working in the Assekuranz to have efficaciousness in their operation or working methodology. All the Assekuranz processes like a renewal of the policy, sales, verification, field operation, cross-sales everything is digitalized through the CRM software management system. Assekuranz (Insurance) workflow automation software is one of the best insurance broker software that you can ever have. Through, this software you can easily generate leads, make an online application, do the verification, and issue a policy also. All the work can be easily managed by this single software.
Policy Management & Underwriting Software
Apart from all of these, the Assekuranz managers also have policy management software. This software is mainly used to create, administer, and for the management of insurance policies. Reinsurance processing can also be handled and managed efficaciously through this software. To manage the process of underwriting in Assekuranz companies, there is new software that has come up also known as underwriting software. To manage the claims, you can even use claims management software. Call center software, mobile applications for representatives and agents are some other facilities that the Assekuranz companies can adopt. Salia software is also one of the best software's for insurance brokers and it comes from SQL Projekt AG which offers apt software that has easy access to the data. Collection, storage, and analysis of the data can now be done with this software. It will be a wise decision to purchase this software.