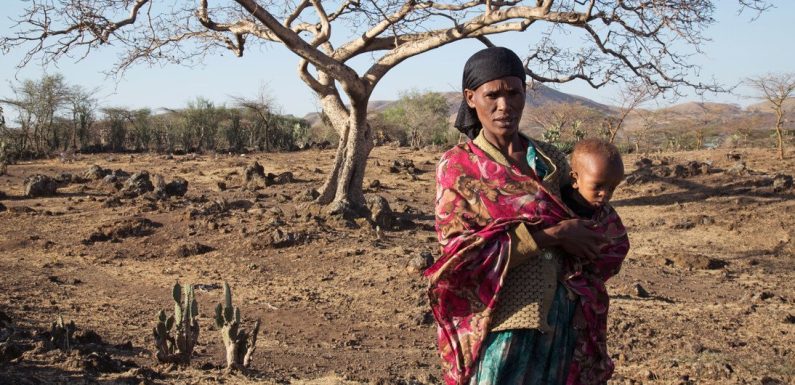 The El Nino effect in India has recently adorned the headlines and media imagery of practically all of India's prominent newspapers. Let me provide a brief overview of this natural occurrence for those unfamiliar with El Nino, which translates as "little boy" in Spanish.
El Nino occurs when the surface temperature of the Pacific Ocean near the coast of South America rises above the average level. It causes changes in global weather patterns, affecting rainfall, temperature, and agriculture in different regions.
The El Nino effect in India is often associated with human misery. Reduced rainfall during the southwest monsoon season can lead to droughts, crop failures, water scarcity, floods, heat waves, high food inflation, and much more. The next monsoon season could significantly witness lower-than-average rainfall and higher-than-average temperatures.
Now, the question arises here: How can one cope with such a scenario and minimize the financial risks and losses? This is where the role of financial advisors in India becomes crucial.
We have covered everything in detail in the article, from understanding the El Nino effect in India to the best measures recommended by top financial advisors in India to safeguard your assets, income, and savings against El Nino threats.
Explained: The El Nino Effect in India
According to the most recent estimates of the NOAA (National Oceanic and Atmospheric Administration's climate prediction center), El Nino effects will be prevalent in India from March to May 2024, with a 30% possibility of being historically extreme (meaning Super El Nino).
India is an agricultural country with a heavy reliance on monsoon rainfall. As a result, any disruption in rainfall directly impacts our economy. Agriculture accounts for about 20% of our GDP and nearly 40% of our direct jobs. Further, if tertiary businesses such as food processing, transportation, retail, and wholesale commerce are considered, the blow will be even more brutal.
Our concerns stem from historical tendencies. Drought or drought-like circumstances have devastated us ten times since 1966, all caused by the El Nino effect in India.  And, on each occasion, agricultural GDP fell by an average of 3.5% yearly.
Therefore, it is pertinent for individuals and businesses to be prepared to experience the El Nino effect in India shortly.
RBI in its Recent Bulletin on the El Nino effect in India
The RBI expressed concern about the El Nino effect in India, which, combined with ongoing geopolitical tensions, highly unpredictable markets, and weak foreign demand, could lead to new problems for the country.
Inflation, which has now been controlled to less than 5% in India due to the El Nino effect, is expected to hover between 5.0 and 5.6% in 2023-24 if India survives the severe effects of the El Nino event, which interrupts the south-west monsoon.
6 Strategies to protect your assets, income, and savings from the El Niño effects in India
Financial advisors in India can help you plan and take suitable measures to protect your assets, income, and savings from the adverse effects of El Niño.
Some of the strategies recommended by the leading financial advisors in India and agricultural experts are:
Diversifying the sources of income and investing in resilient and less vulnerable sectors to El Niño, such as services, manufacturing, and technology.
Save more and spend less, especially on non-essential items, to build a contingency fund for emergencies and unexpected expenses.
Get Adequate Insurance Cover
Buy adequate insurance coverage for crops, livestock, property, and health to mitigate the losses and damages caused by droughts, floods, heat waves, and diseases.
Adopting water conservation and irrigation practices, such as rainwater harvesting, drip irrigation, and mulching, reduce the dependency on monsoon rains and optimize the use of water resources.
Switch to drought-resistant and short-duration crops, such as millets, pulses, and oilseeds, to cope with the reduced soil moisture and rainfall availability.
Avail Agricultural Loans and Subsidies, if needed
Seek government assistance and subsidies, such as crop loans, crop insurance, and minimum support prices, to cushion the impact of El Niño on the agricultural sector.
The Bottom Line
El Nio is a naturally occurring phenomenon that can substantially impact a country's weather, environment, and economy. Why are the El Nino effects in India expected to be more profound? It is because India is heavily dependent on monsoon rains for agriculture, water resources, and livelihoods, and such an event may hurt the sowing of vital summer-sown crops.
Link:https://docs.google.com/spreadsheets/d/1MNhXGTyc_p02USe1IHXQ6NGx3c_SvRxFhAOdiEwR4h0/edit?usp=sharing
However, it is equally crucial to note that irrigation infrastructure in India has improved. Furthermore, government officials plan to assist farmers and bravely combat the El Nino effect in India.
Therefore, keep an eye on the weather forecasts and updates, and consult with financial advisors in India to prepare yourself for the next El Nino event and reduce its negative impact on your financial and physical well-being.